"I have seen a definite improvement in my students breathing and supporting..."
-Professional Mezzo-Soprano and Voice teacher, Megan Dearie
"Thanks to your product, it has been nice to actually fine tune some habits that we pick up as soloists. You are really onto something here!" -Professional Mezzo-Soprano, Bri Cooper
"Such an important tool in the realm of proper breathing technique! If you are a singer or a teacher, you need this! I absolutely love mine." -Professional Mezzo-Soprano and Voice teacher, Jaclyn Leigh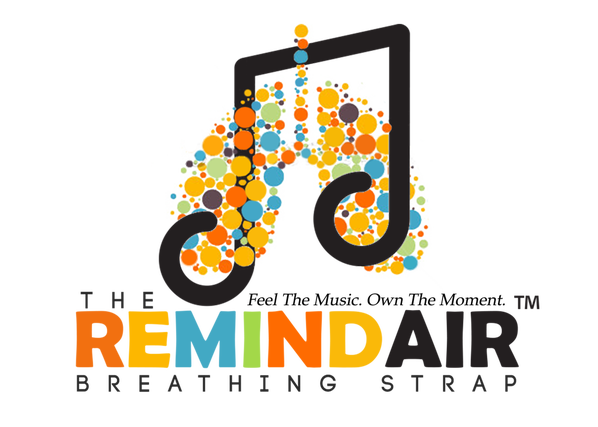 For Teachers and Students of Singing
The RemindAir Breathing Strap™ Aids in Teaching Rib Cage Expansion and Breath Management
By Providing Hands Free Resistance for the Rib Cage.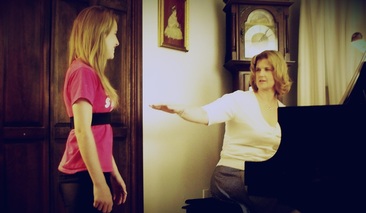 Welcome to our website and thank you for stopping by! We assume that since you are here, you are likely a teacher or student of singing, and that is fantastic! Singing is such a wonderful activity, and learning to sing correctly makes it even more rewarding! We are so thrilled that you have found us and have taken the time to see what The RemindAir Breathing Strap™ is all about, and how it might help you with the process of learning to take the proper breath, which is the basis for a proper and healthy vocal technique. Whether you are a teacher or student of Pop, Musical Theater, Jazz or our favorite, Classical singing, or any other type, in which you are learning Low Torso Breathing - i.e., breathing/expanding from the rib cage, we are sure our product can help. Please take a moment to look over our website and see if The RemindAir Breathing Strap™ is right for you. If you find you have any questions, please feel free to get in touch with us through our contact page.
Our Straps are measured, cut, and sewn by real people with a tremendous amount of love for what we do, because not only do we make The RemindAir Breathing Strap™, but we are all singers, students, and teachers of Classical voice, as well. So, we know and understand the importance of learning proper breathing technique and the amount of work, dedication, determination, and practice that is involved in our attempt to master it. We offer you The RemindAir Breathing Strap™ out of our passion for teaching, learning, and singing. Our sincere desire is to help students of singing in their quest to learn to take the proper breath.
We hope you enjoy your visit! God bless you!
---
What is The RemindAir Breathing Strap™?
---
NOTE: We would like to emphasize that The RemindAir Breathing Strap™ is not a magical tool that will help you to sing better just by putting it on. It is however, a tool to aid you in the process of learning to breathe correctly, from a qualified Voice teacher. Learning proper breathing technique can be accomplished only through the help and instruction of a competent and qualified Voice teacher. If you do not have a Voice teacher but would like to learn proper breathing and vocal technique, we recommend that you do a search for Voice teachers in your area. It's best to find a teacher with a private studio who can instruct you, one on one. Our friends at nats.org (National Association of Teachers of Singing) may be able to help. Their "Find a Teacher" directory is a great place to begin your search!

Also, Please note: The RemindAir Breathing Strap™ is designed for hands free resistance against the rib cage during the expansion process, during inhalation, in order to keep the student aware of proper breathing. If your expansion focus is not the rib cage, we do not recommend this product. In addition, if you are looking for a strap that will cover the rib cage from the sternum down to the bottom rib, our strap will not do that. Our straps are 2" in width, which we feel is the ideal width for expansion awareness, during singing. Our straps are not cumbersome and will not inhibit the breathing process.
---
Why The RemindAir Breathing Strap™?
---
Follow Us on...
Psalm 59:17 To You, O my Strength, I will sing praises; For God is my defense, My God of mercy.
We are Christian owned and operated.